Treating Modern Disease with Ancient Wisdom
Serving Bee Cave, Lakeway, Lake Travis, Westlake and Southwest Austin, our Holistic Health clinic focuses on treating the whole person. We strive to blend the Eastern philosophy of living a balanced life, with the Western medical knowledge of physiology, and other modalities. Our clinic specializes in using Acupuncture and Chinese Herbal medicine to treat a variety of conditions.
We are conveniently located at the corner of Bee Caves Rd and Resaca Blvd. In the Resaca Plaza office building.
11701 Bee Caves Road, Suite 240
Bee Cave, TX 78738
Our practice accepts insurance for acupuncture patients. In order to best serve you We can verify your insurance benefits before you arrive. Please click on the link below and complete the online form. We will contact you as soon as the benefits are established.
We are OUT OF NETWORK for CIGNA and OSCAR patients.
Use the button below to schedule an appointment online. Or call 512-215-9847.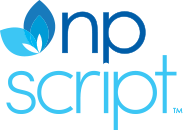 Need a refill on your supplements? Click here and use code 'online'. If you have any questions or need recommendations, please contact us.